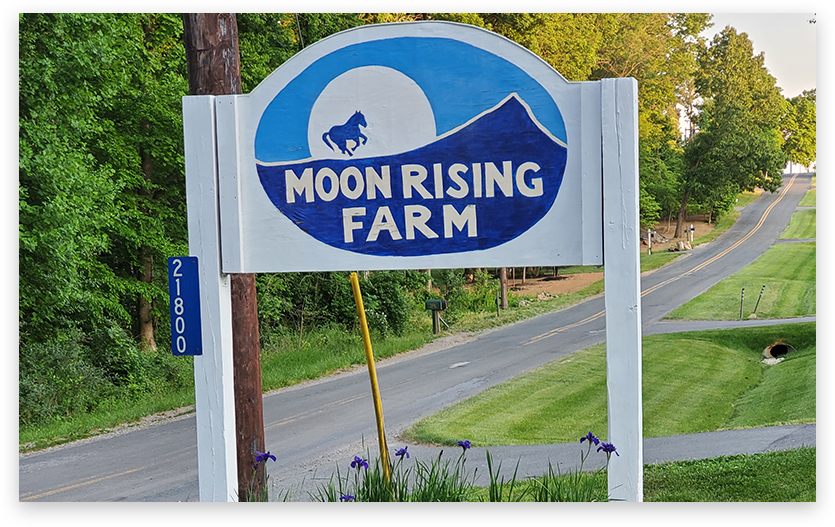 ABOUT US
The Experts in Equestrian Care and Management
Moon Rising Farm in Boyds, Maryland offers excellent boarding and training facilities for horses in Maryland, Virginia, and Washington DC. Since 2002, our 200-acre farm has been a supportive and safe environment where riders can freely roam around with their horses, develop their bond and reach their personal goals.
Meet The Team
Owner & Trainer Rebecca
Rebecca fell in love with horses at the age of five and has learned through many disciplines, riding, driving; a bachelor's in equine science and coaching riders of all levels. Her first love is dressage and enjoys teaching eventing and coaching students to regional and national titles. She excels in designing a custom training program for each horse and rider to help them reach their goals.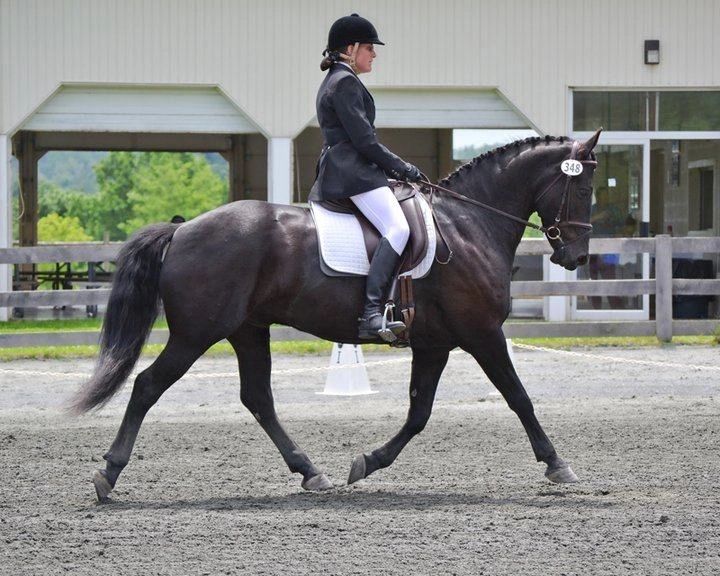 Business Manager - Gail Palestine
My love of horses started as a child and I persuaded my parents into getting me a pony when I was eight. Sparkle was a fabulous companion for a little girl on the farm. Life got busy with college and work and I did not have another horse until much later in life. In 2005 became a mounted park police volunteer
and served in that capacity for over 20 years about the same time that I found Moon Rising Farm and boarded there. I have learned much from Rebecca making me a better horsewoman and rider. I have enjoyed dressage and pleasure riding as well as the wonderful community of riders at Moon Rising Farm. I have served as the Business Manager since 2011.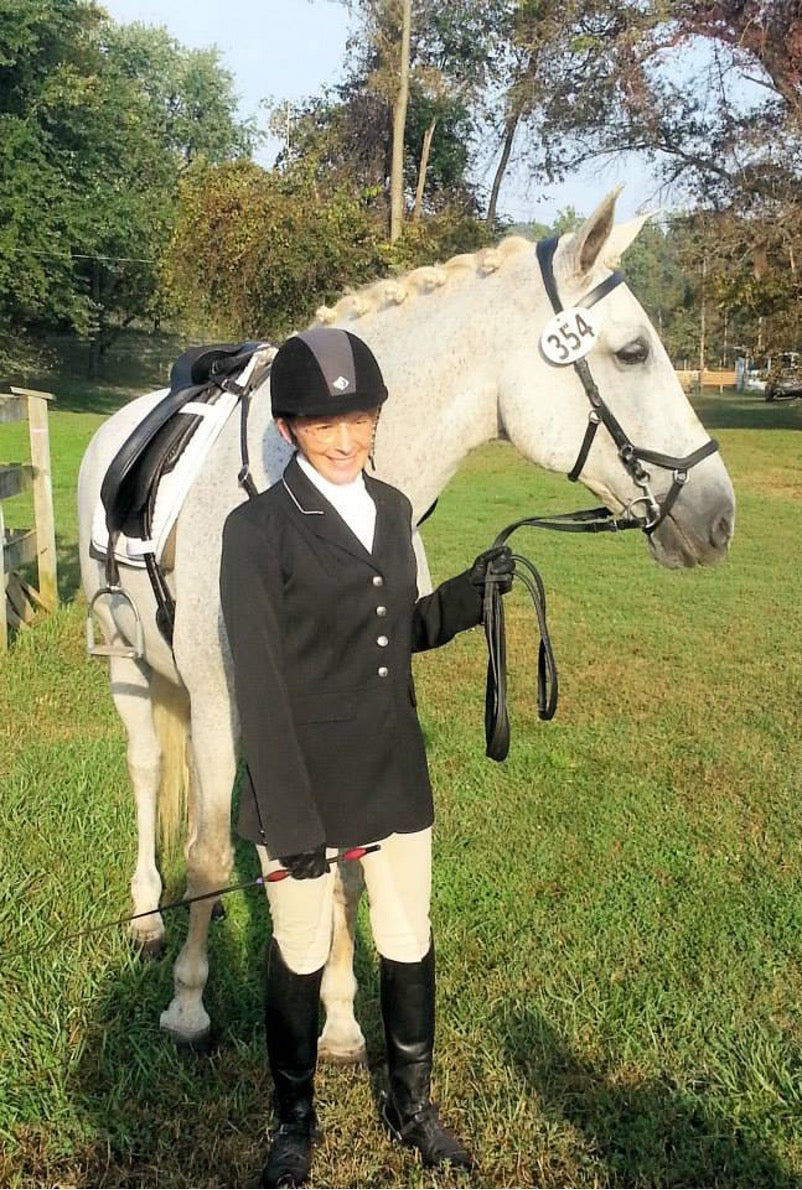 Barn Attendant - Carolyn Akin
My father grew up using horses for plowing, logging and general farm work. My first experience with horses was as a small child when my father would throw me up on the back of his horse, Byrd, as we worked around the farm. I would not own my own horses until much later in life. I work part time at Moon Rising Farm, since spring of 2015, and enjoy riding and training with Rebecca. I have shown in dressage and enjoy trail riding. I have learned so much and it has made my life so much fuller.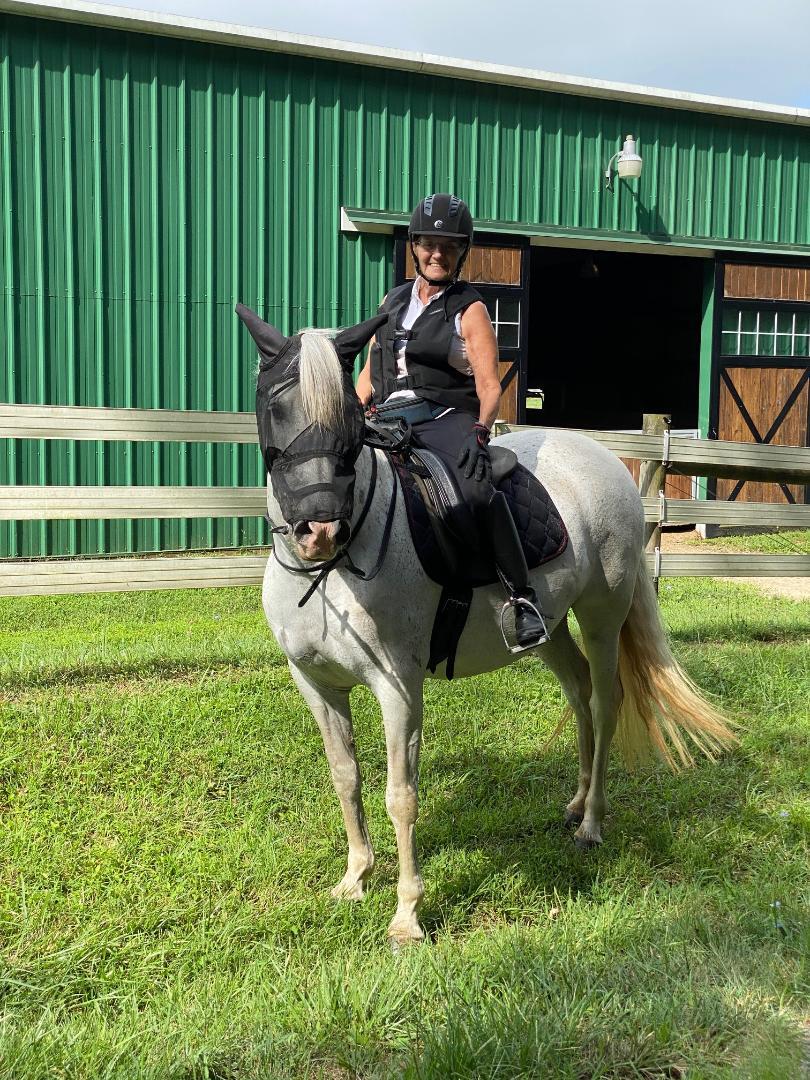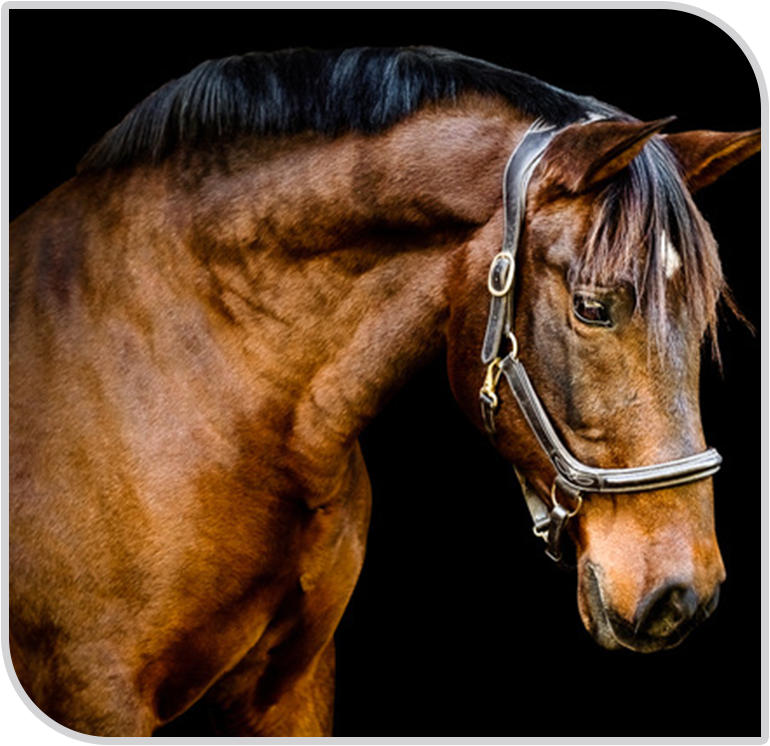 Riders' Testimonials
With our countless miles of trails, it's no wonder why so many people have chosen Moon Rising Farm to be their horse's home. See what people love about us:
I moved to MRF in 2015.  While I think I have wonderful horses, none of them are the coveted "easy keepers".  There are metabolic issues, unfortunate thoroughbred feet, special dietary needs, and, to be honest, some are just special needs!  All have thrived at MRF.   I love the knowledge, techniques and tricks up her sleeve that she is able to implement in solving problems.  The barn is well run, organized, and maintained.  The indoor ring and footing is excellent and the options for trail riding are extensive.  I wholly recommend MRF.

Carol N.
I can't say enough positive things about Moon Rising Farm and Rebecca Roach.  Rebecca is far and away the best trainer I've ever had.  She's a sensational horsewoman and a lovely, kind, thoughtful person whom you can absolutely trust with your horses.  The facilities are maintained and skillfully managed.  The community is supportive.

Kristen K.
I've been working with Moon Rising Farm and the owner, Rebecca Roach, for over ten years. I can't say enough good things about the boarding and training facilities as well as the coaching/training available at MRF. (1) The boarding facilities are fantastic. The horses are well cared for, well fed, and happy. The facility allows each horse to have a stall while simultaneously being turned out in a herd, so they enjoy 24/7 turnout with friends and continuous access to forage. (2) The training facilities are top notch. The indoor is huge and the footing is amazing. The outdoor has a good selection of jumps. (3) The level of coaching is outstanding - the best I've ever experienced. Rebecca, the owner adeptly trains many disciplines - dressage, jumping, combined training, western pleasure, and gaited horses. Rebecca is able to read horses and riders like no other trainer I've seen and she has a great sense of humor. She works with riders of all ages, abilities, and confidence levels, pushing appropriately to help you achieve your goals.

Amy R.
The care of the horses at Moon Rising Farm is exceptional and the ambience at the farm is peaceful and drama free. Moon Rising Farm offers excellent working and training conditions with a beautiful indoor and outdoor ring and miles of trails. I cannot recommend Rebecca and her farm more highly. Moving to Moon Rising Farm was the best decision for us.

Veronique C.
I've been at MRF since it's beginning. I love the supportive barn community—a happy mix of people competing in dressage and eventing and people focused on advancing their riding skills at home and trail riding together. I travel often for work, and I know that whatever happens in my absence, my horses will get excellent and appropriate care. Rebecca manages every horse as if it were her own.

Mieke M.
Contact form
Moon Rising Farm is located at 21800 Slidell Road, Boyds, Maryland 20841. We are only minutes away from Rockville and less than an hour away from North Virginia and Washington D.C.
For inquiries, feel free to call us at (240) 277-0039. You can also send us a message, and we'll get back to you as soon as we can.
CONTACT WITH US
Choosing a selection results in a full page refresh.